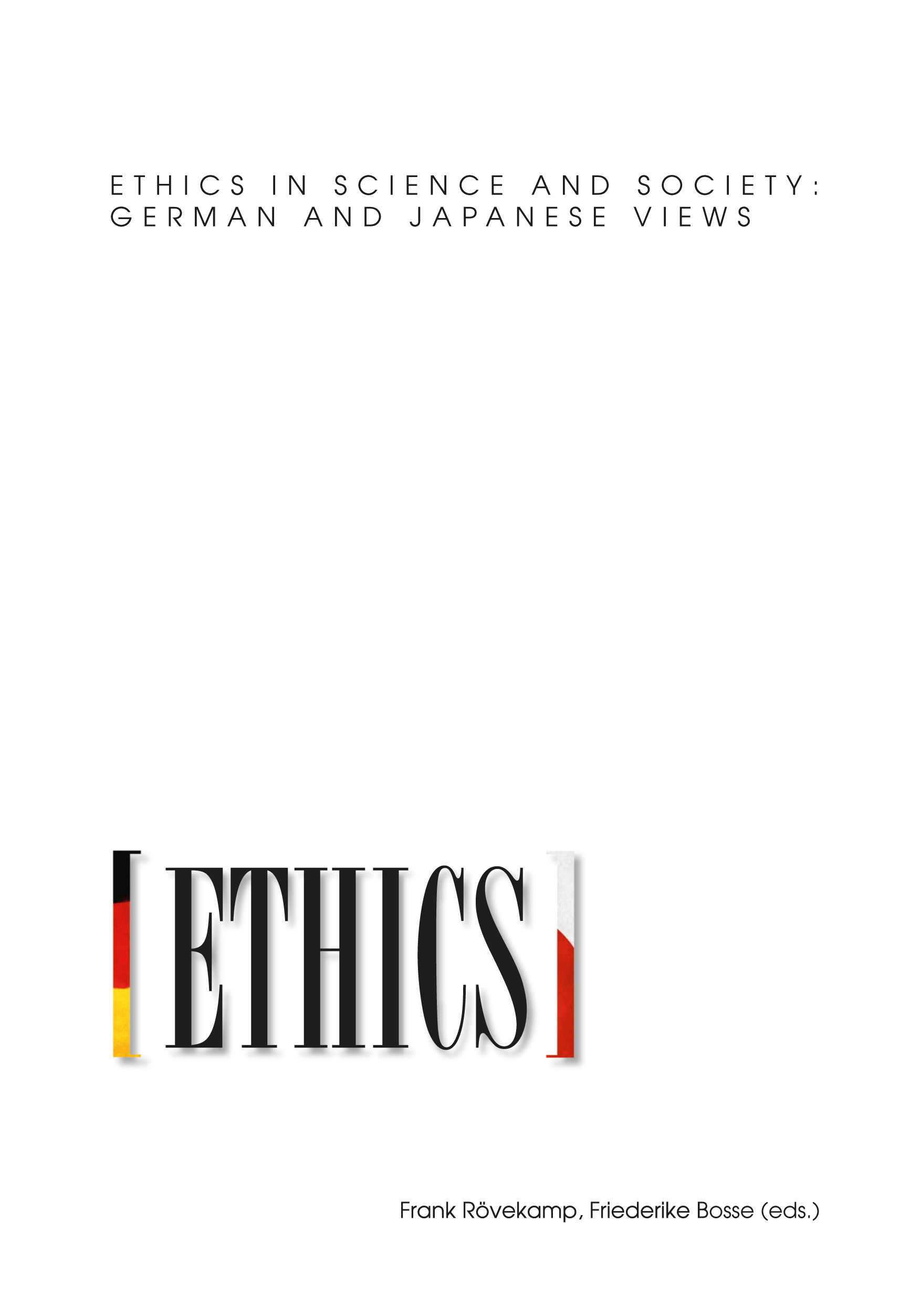 Rövekamp, Frank / Bosse, Friederike (eds.)

Ethics in Science and Society: German and Japanese Views
2013 · ISBN 978-3-86205-075-8 · 166 S., kt. · EUR 24,—
In the social sciences there is a discernible trend towards emphasizing the ethical dimension in the analysis of society, or adding one where it had been absent in discussions of the past. Such analyses can be further enhanced by a comparative view. As such, the German Association for Social Science Research on Japan (VSJF) decided to focus on "ethics" as the general theme for its annual conference in 2011.
This volume contains selected papers from the conference, which cover a wide range of ethical issues in science and society. Fields like robotics and bioethics, as well as education, civil society and ethical consumption are considered. The regional perspective goes beyond Japan in some of the contributions to include examples from Germany and China.
Contents
Raji C. STEINECK
Ethics, Morality, Rinri: Notes on the terminologies and taxonomies of "doing / being good"
Masahiro MORIOKA
How a Japanese Philosopher Encountered Bioethics
Catrin MISSELHORN
Robots as Moral Agents?
Atsuo TAKANISHI
Beyond the Uncanny Valley
Klaus VOLLMER
Self, Society, and Nation in Contemporary Japanese Textbooks on Moral Education
Christian TAGSOLD
The Ethics of Mutuality: How to Repay Infinite Help after 3/11?
Florian KOHLBACHER
Ethical Consumption in Japan: A New Consumer Trend?
Rainer BUSCH, Alexander UNGER, Christian MAY, Robert McMAHON and Ya Cheng WANG
Characteristics of Ethical Decision Making in China – Which are the Genuine Facets of Business Ethics in Chinese Culture?